In FPS games, there are three keysets that are recommended by NoxPlayer official to help users control the view and fire more frequently: 【Shooting mode】, 【Fire】and 【View Control】. There is a brief introduction about the three keys as follows:
What is the 【Shooting mode 】and its function?
Shooting mode is the special mode for shooting in FPS games, which means you can hide the cursor and control the view with the mouse. In this mode, you can control the view more conveniently by moving your mouse directly. If you don't open the shooting mode, you can't shoot the enemies while controlling the view, as all need to be controlled by the mouse, which will have some conflicts.
How to use the key?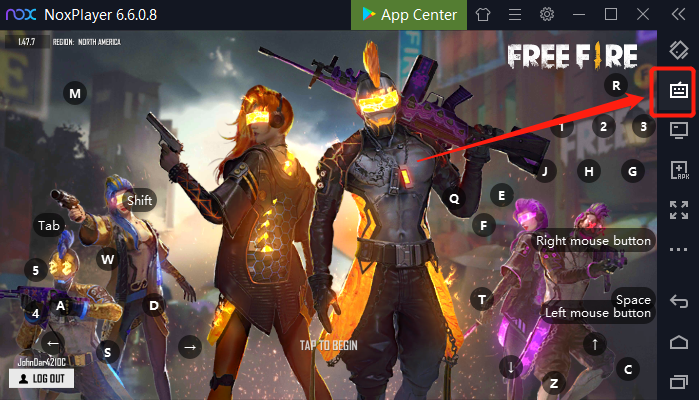 Click Shooting mode and Set a key
Save the key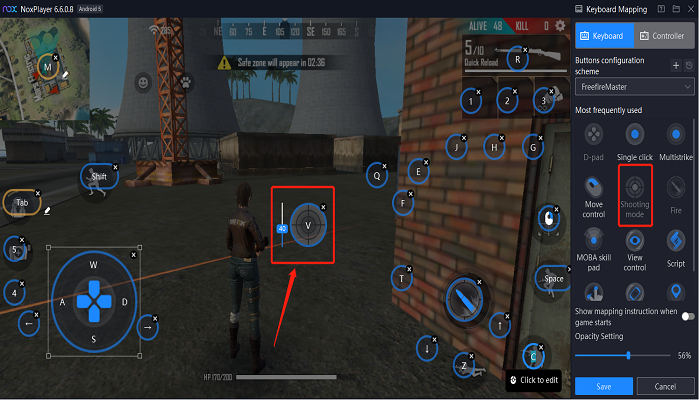 Note: There is an official keyboard configuration set by NoxPlayer generally, so If you choose to use the official keyboard, just use the set key directly. For instance, click "V" can enter the shooting mode by default in 【Free Fire】, and click"~" can enter the shooting mode by default in 【PUBG】. In addition, 40 means the moving speed of the view, which can be changed according to your needs.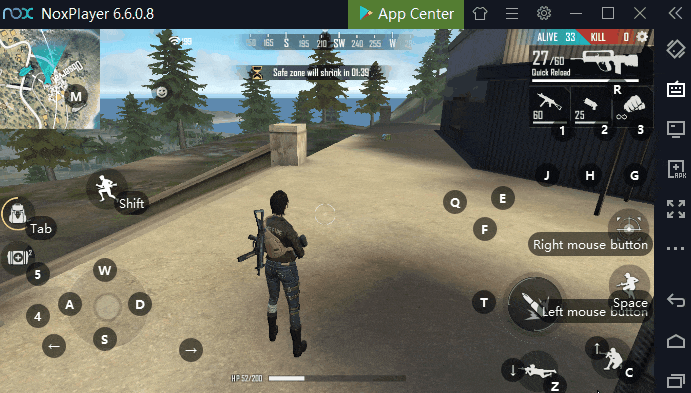 2021/12/23 Update: Starting from NoxPlayer 7.0.1.8, you can also customize horizontal and vertical sensitivity for shooting mode.
What is 【Fire】?
Fire means to fire a weapon with left-click in FPS game, such as PUBG, Free Fire.
How to use the key?
Click Keyset
Click Fire and Set a key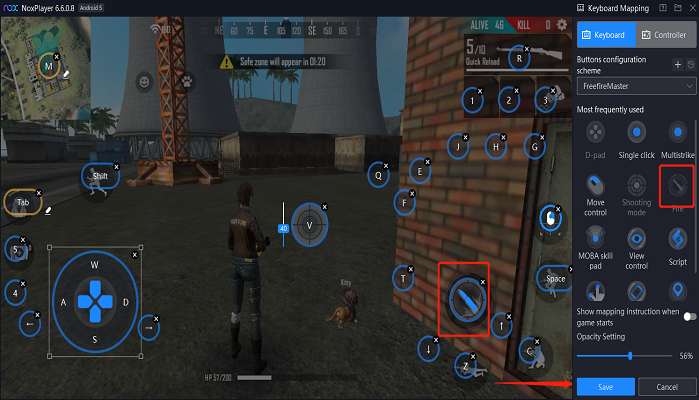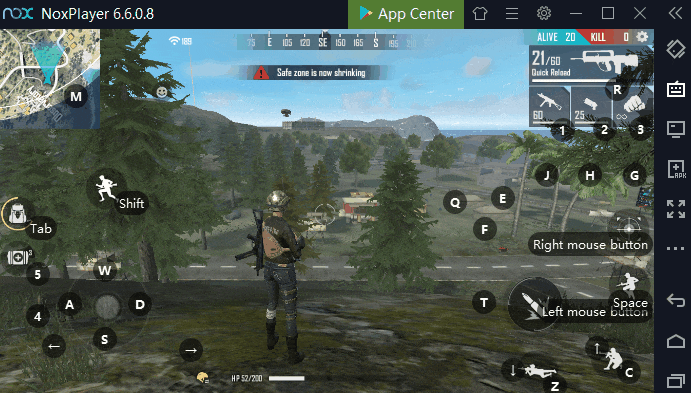 What is 【View Control】?

View control means that users can move the sight in a first-person perspective by the keyboard ( especially in the 3D shooter game, such as Honkai Impact 3). Users can choose to set View Control by the mouse or keyboard according to different games.
How to use the key?
Click Keyset
Click View Control
Choose the mouse or keyboard
View Control by the Mouse: For example, if you set the "ctrl" button to rotate the view, and move the mouse with long-pressing the X button without releasing your hand;
View Control by the Keyboard: the default key is ↑ ↓ ← →, you can directly control the view by the four keys, or you can change the key according to your habits;
The effect brought by the two modes is the same, choose one according to your own habits;