Why do you need to Slide key-set?
Slide key-set is a new function in the keyboard mapping that can simulate the fingers to slide on the screen, which means you can draw any line according to your needs to make the operation.
How to set the slide key-set?
Take 【Astral Chronicles】as an example, here is a guide:
Run the game
Click Keyset or the shortcut(Ctrl+1)
Draw the line on the screen directly and set a key, which the system will automatically generate the key-set.
Note: Cause in the game, there are 4 kinds of skills with different shapes, so you can draw the line according to the skill shape as the picture below:
Here is the effect: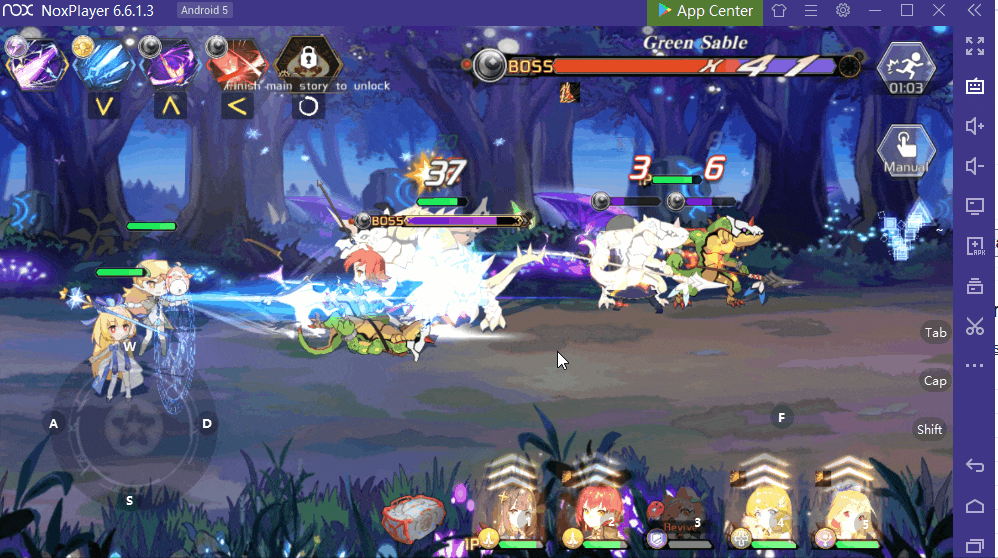 Settings
1.Adjust the slide speed according to your needs.
2. Straighten the sliding track automatically
3.Time to stay at the start position of the sliding


In a few games, if you need to press and hold the screen for X seconds before performing the slide, you can set this option!