Clean up disk space can help NoxPlayer to have better performance. Please follow the guidelines to learn how to clean up disk space and the things that you need to pay attention to during the cleanup process.
Clean Up Disk Space on NoxPlayer
Open NoxPlayer and click "Mul-drive" on the toolbar or just click the "Multi-drive" icon on the desktop of your PC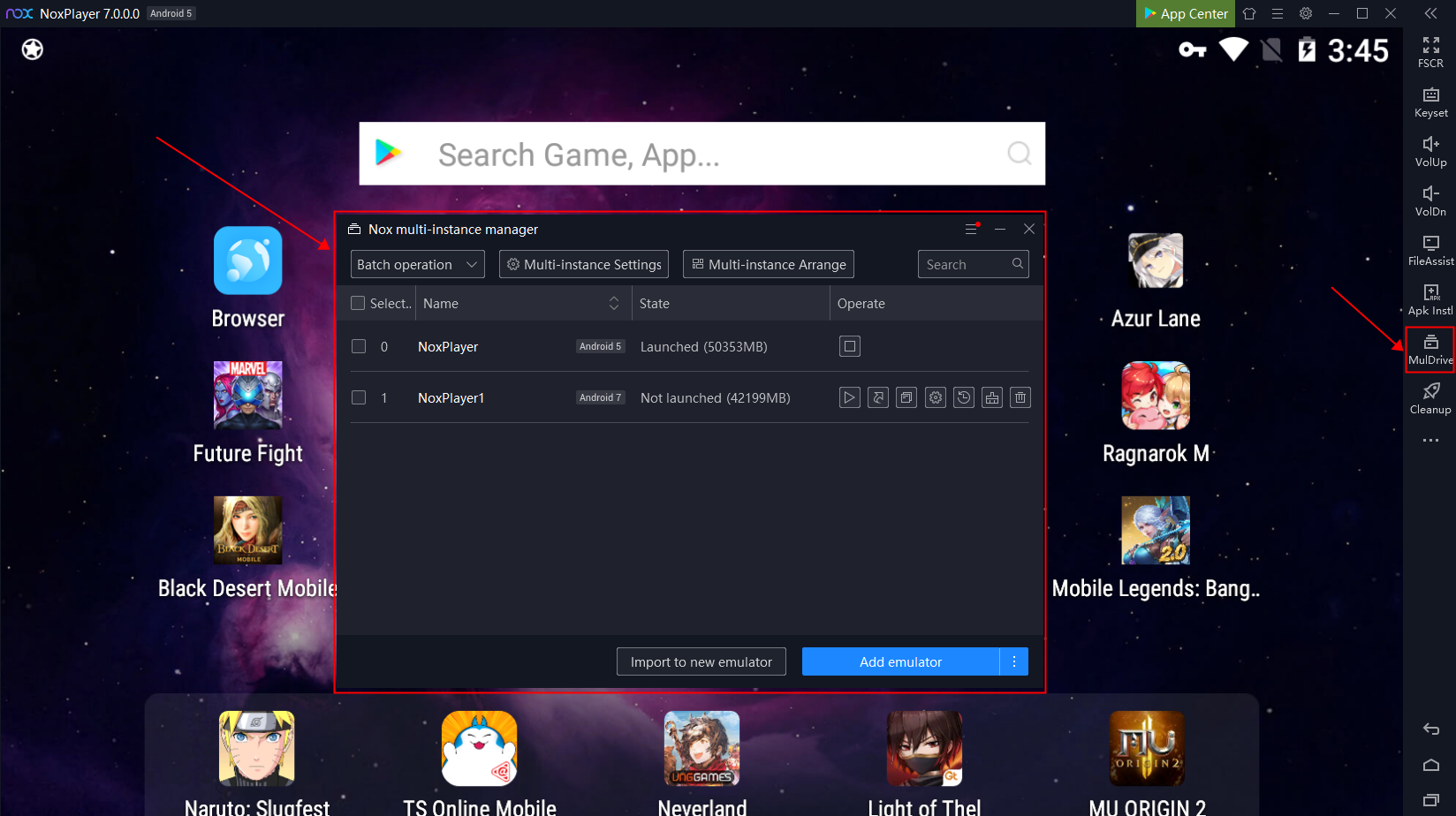 2. Select the instance that you want to clean and click the cleanup button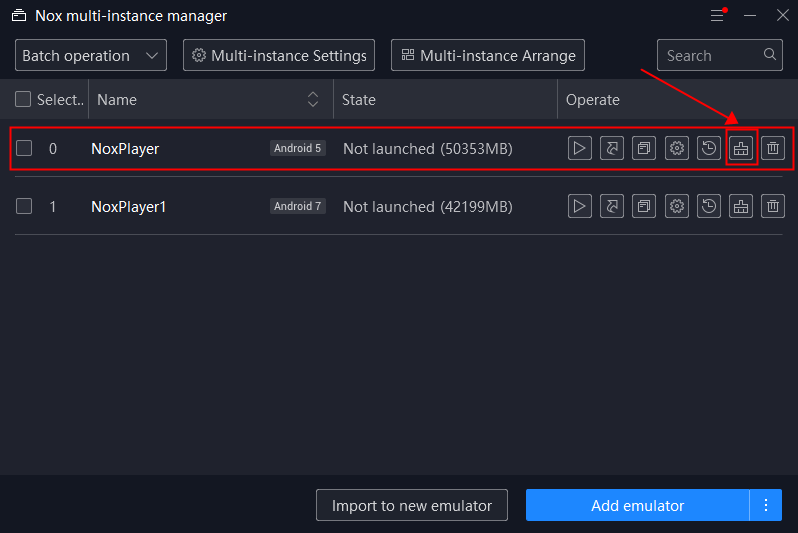 For the latest version of NoxPlayer, you would see this interface:
You can also clean up the disk while NoxPlayer is running, just click the "Settings" button on the upper right corner → select "Clean & Backup" → click "Clean up" to clean up disk space
Please back up your data in a portable hard drive in case the data disk was damaged in the cleanup process
Clean the app cache in "Settings"
Things that you need to pay attention to
Please do not cancel during the cleanup process
Please do not close NoxPlayer

during the cleanup process

If you are using a guest account for some particular games, please bind the game data with your real account. The guest account data cannot be recovered under this circumstance
Please back up the data in case that some data will be lost. Here is the guide to back up the data: Click here.