Why do you need to synchronize multiple instances?
【Sync】 means that all operations in the emulator (A) will be synchronized to other emulators (B) (C) (D) …when you turn on this function. For instance, when you type a message in the first emulators, all other emulators will type the same message at the same time, which will sharply improve efficiency and save time.
Note: Make sure the instance resolution is consistent, do not drag the outer edge to change the size of the instance, instance resolution can be set on the upper right corner of the Settings – Performance Settings – Resolution Settings to adjust.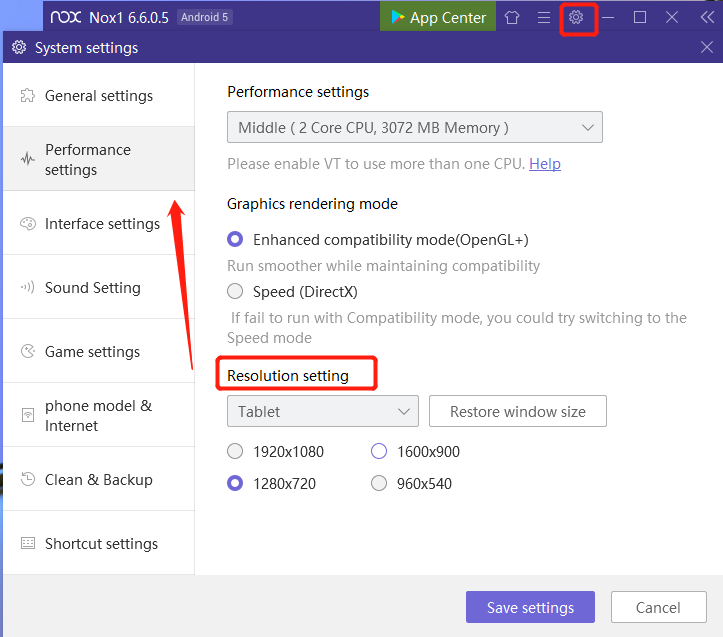 How to synchronize multiple instances?
First, you need to make sure that you have run all the emulators. and if you don't know how to add and run more instances, please click here.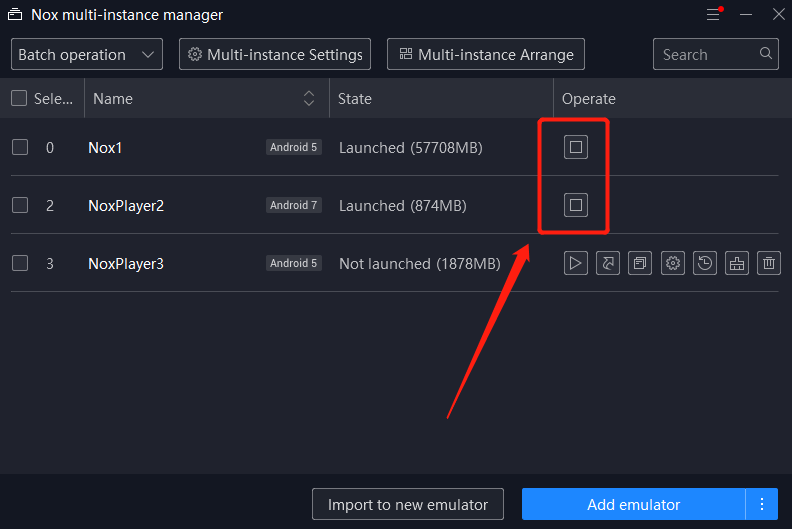 Second, click 【Sync】on the toolbar(Shortcut F9)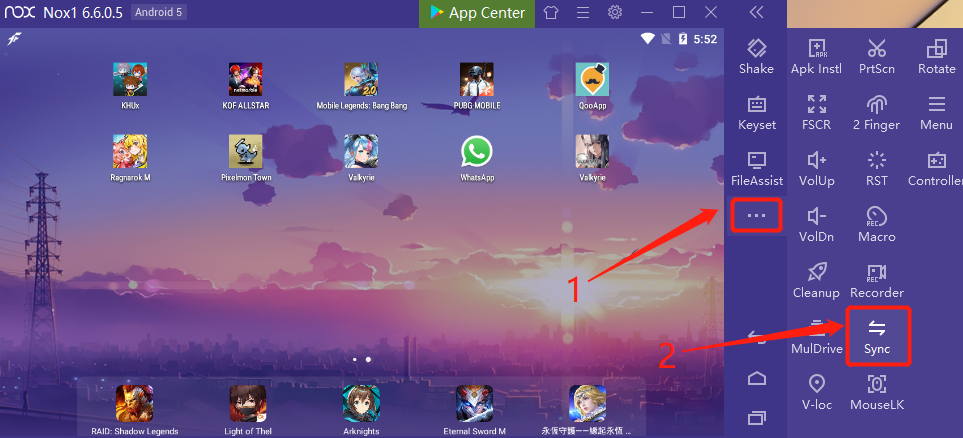 Third, click the icon to start to sync the operations. By the way, you can choose which emulators to be to synchronized.
Note: the "Pause" button added to Sync, you can pause the operation according to your demands.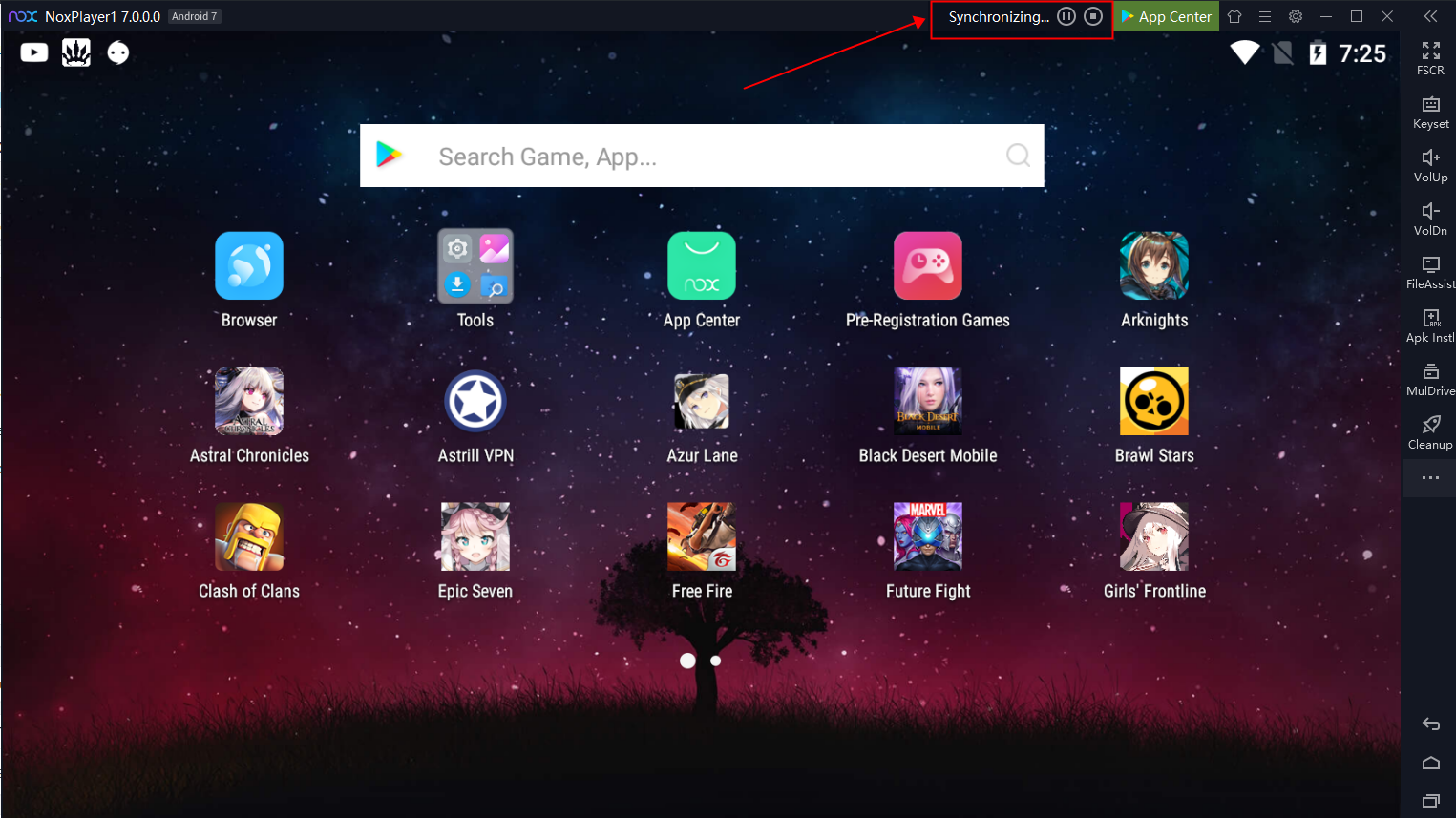 And last what you need to do, is to stop when you want to finish it.