If you have met the below error message which says "Nox has to reboot for some reason" in NoxPlayer, please try the solutions in this post one by one to solve it: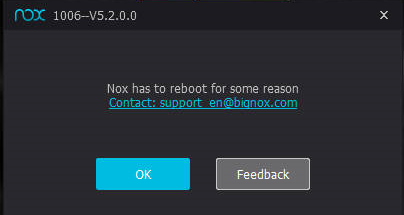 Solution 1: check if you have installed the latest version of NoxPlayer. Here is the guide: https://www.bignox.com/blog/current-version-and-update-to-latest-version/. If this does not fix the problem, move on to Solution 2 below.
Solution 2:
Click settings
Choose 【Performance settings】
Try both the graphic rendering mode to check if your problems
Save settings and restart the emulator.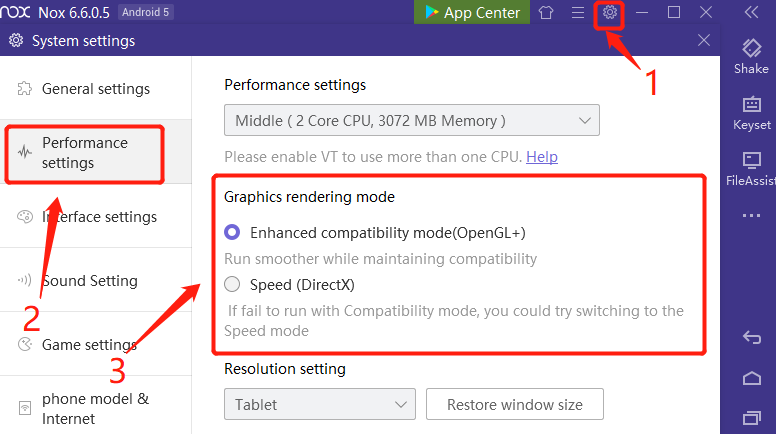 Solution 3: upgrade or roll back your graphics driver version to find a compatible version that works with NoxPlayer. Here is the guide: https://www.bignox.com/blog/how-to-solve-your-graphics-driver-is-out-of-date-error/