In this guide, you could find solutions to:
Unable to log in to Google Play Store
Google Service has stopped
Games/apps not compatible with current device
Normal issues caused by game updates (could be solved by clear Google Play cache)
Abnormal issues caused by game updates (could be solved by re-installation)
Cannot find/download games
1. Unable to login to Google Play Store
There could be many reasons causing this type of problem.
1. Make sure there is an internet connection in NoxPlayer by searching anything in the browser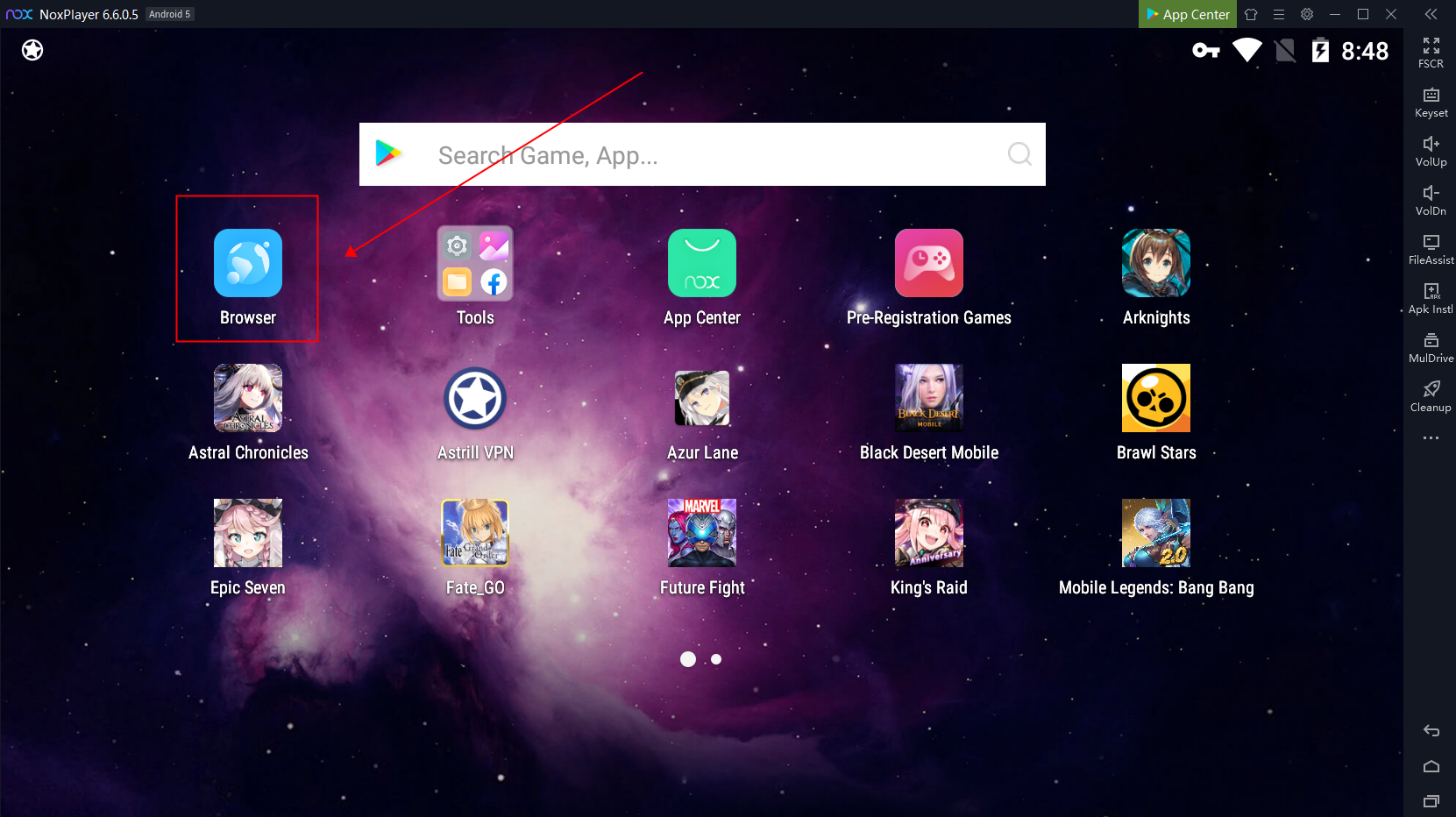 2. Disable anti-virus software in case of confliction: >Check here for more<
3. Disable firewall in case of confliction: >Check here for more<
4. Reboot your Wifi or switch to another internet connection
5. For certain apps that don't have a network connection, follow the steps below: >Or check here for more<
Click "Start" and type "cmd" in the search bar

2. Right-click Command Prompt and choose "Run as admin"

3) Input "netsh winsock reset" and press Enter

4) Reboot your PC
2. Google Service has Stopped
3. Games/apps not Compatible with Current Device
You could clear your Google cache first using the method above and retry. Usually, this type of problem is caused by Android system or bit compatibility. You could solve this by switching to the 64-bit version of Nox or create a new Android instance in Nox using Multi-instance. Check 6. Cannot find/ download games and follow the detailed instructions. If there are still compatible issues, please send feedback to us.
For a version of 7015 or higher, you could quickly find the FAQ tab on the title bar:
4. Normal Issues Caused by Game Updates
Normal issues refer to sudden death, black screen, game crash, and other issues that can be recovered if you restart the game. To avoid this type of issue, you could clear your Google Play Store data and cache.
Go Tools >> Settings >> Scroll down and find Apps >> Find Google Play Store >> Click on Storage >> Clear data and clear cache
5. Abnormal Issues Caused by Game Updates
You could try solving this by reinstall the game. Long-press the game icon and click uninstall. And then reinstall the game from Google Play Store or APK.
6. Cannot Find/ Download Games
If you don't know how to find games in NoxPlayer, check this
If you cannot find your preferred game after searching, check this tutorial